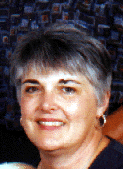 OUR NEW HOME
MY LIFE, LIKE MOST ALL LIVES, HAS BEEN A SERIES OF CHANGES AND GROWTH. NOW, I FACE YET ANOTHER CHANGE--A MOVE FROM MY 12 ACRE FARM IN THE COUNTRY TO BEGIN ANOTHER SEGMENT OF LIFE IN A NEW PLACE. I HAVE ALSO RECENTLY CLOSED MY BUSINESS, BON AIR ACRES ADULT CARE HOME. I AM NOW ENJOYING RETIREMENT AND ALL THAT LIES AHEAD FOR ME!

THIS MOVE FINDS ROSEY AND ME IN A COZY LITTLE HOME SITUATED ON A CHRISTMAS TREE FARM BELONGING TO MY DAUGHTER, SON-IN-LAW AND TWO OF MY GRANDCHILDREN. MY SON, HIS WIFE AND MY OTHER TWO GRANDCHILDREN LIVE CLOSE-BY. I AM NOW LIVING ALONE, BUT SURROUNDED BY MY WONDERFUL FAMILY.

SINCE MY LIFE NOW IS TAKING A NEW PATH, I AM LOOKING FORWARD TO SEEING JUST WHAT THIS NEW EXPERIENCE WILL BRING TO MY WRITING. . .
LIVING AMONG THE CHRISTMAS TREES
ALSO, PLEASE VISIT MY OTHER PAGES: